Announcing RevelCon 27 Panels!
Thanks to the great response to our call for panel ideas we are pleased to announce the panels proposed for RevelCon 27.  Jan took all the ideas and weird ramblings of her concom compatriots and wove them into the panels listed below.
You'll find a mix of panels about TV shows, fan fiction, the fandom way of life and a little fannish history.  There is even a panel where you can destress with a bit of coloring.
Check out the the specialty panels.  Everything from Stempunk crafting to a Guns and Ammo demo where you can get a feel for the weapons you write about.
See you soon!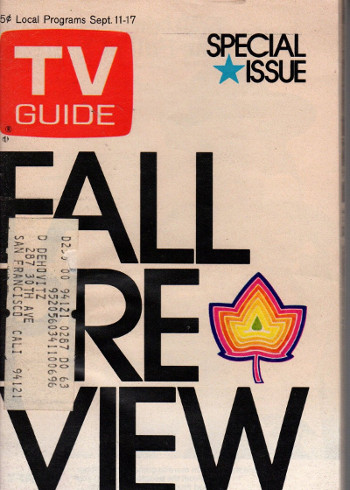 RevelCon 2016 Panels!
When your ship becomes canon; a good thing or bad? Hannibal, Stargate SG-1 etc..
The Pros Circuit Library: War stories and recs for the best old Professionals fic
NCIS: Debating the highs and lows of the different series
Fans to the Rescue' – Different ways fans have tried, succeeded or failed in supporting their shows socially, monetarily and physically.
Fandom Culture Internationally- Who's out there and what do they think?
Star Wars – The Force Awakens: Reboot, remake, success, mistake?
Man from Uncle: Was the reboot successful? What does the Man from Uncle TrueFan think?
Coloring books for Adults: Recs and Examples of some of the best, come and share the fun and color away.
The Sherlock Christmas–no, New Years–Episode- The Abominable Bride: Confusing or Amazing?
The Sentinel's premier was Saturday, March 19th: Breakfast while watching Switchman or the combined first and second shows, which UPN broadcast as Primal Instinct. The breakfast will be coffee & donuts/kolaches, nothing elaborate. (Saturday)
Historical/Fantasy/Scifi tv shows such as Outlander, Marco Polo, Vikings, Game of Thrones, Reign, Shannara Chronicles, the Dome, the 100, Penny Dreadful: What's good, what makes you cringe?
Shipping and Slashing: Fan interpretation vs implied/played with by the show in canon vs actor choices or Word of God comments and behind the scenes stuff. This was inspired by certain actor comments recently about a fan beloved non canon pairing in the new Star Wars movie.
Reboots or Remakes – what would you like to see redone and who would you cast? Is there a reason a show/movie SHOULD be remade? Or is it just nostalgia or a stunning lack on new, creative ideas? What next?
Buddy shows — Prescription for great chemistry? What do the ones that worked have in common? (Starsky & Hutch, Bodie & Doyle, Jim & Blair, Illya & Napoleon, etc.)
A/U fic: The weird and the wonderful. Which tropes do we love, which do we hate, which have we thought wouldn't work but did. Also recs!
Supernatural Episode "Into the Mystic" and Breakfast (Sunday) The breakfast will be coffee & donuts/kolaches, nothing elaborate.
Vid Room "Specialty" Panels
Fiction Writer's Panel: Writers of fan fiction often want to honor a canon while augmenting it with an idea of their own. This panel will focus on identifying key components of a canon's structure, then expanding on them to include the fan writer's own ideas. New fanfic writers will learn how to mirror the feel of the show/novel/movie/franchise, while staying true to the aesthetic, and at the same time incorporating new elements—leading to a "truer" reading experience for their audience. (Panelist: Phoebe Rose Copeland)
Steampunk Crafting panel: Learn about Steampunk from an expert and do a little crafting of your own at this Steampunk Make and Take! (Panelists: Linda Lindsey, Lisa Turner)
British Dramas! Spies and Coppers! Dragons and Demons, Queens and Kings! Butlers and Lords! Come and see previews of great British dramatic television programmes. Introductions and clips of new and past favourites will be shown on the big screen (Ooooo, look at all the Brit spellings…) (Panelist: Kat)
Weapons and Ammo: The Real Deal — look, touch, learn. This panel is a reboot of the superb panel given last year because people loved it so. Our Mother-Daughter Weapons Experts will show and tell, so that writers, readers, and just about anyone interested has a better grasp of what brandishing a weapon really entails. (Panelists: Judy Dugas, EveSong)
Can My Favorite Actor Shoot Worth a Damn?: Bring a clip (on DVD please) of your favorite cop, soldier, criminalist, raving lunatic, or serious gun wielder from movie or television and get an honest assessment from our two pistol packin' mamas… (Yes, I really wrote that…LOL) (Panelists: Judy Dugas, EveSong)
The Sentinel TV Series is, gasp, Twenty! Join in the celebration whether you are a die-hard oldie or newbie to the series. Have breakfast (coffee & tea, donuts and kolaches) on Saturday morning while watching Switchman or the combined first and second shows, which UPN broadcast as Primal Instinct. (Panelists: Sue Wells, Jamie Ritchey)