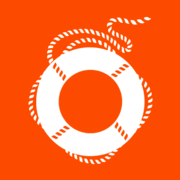 The designated charity for RevelCon 26 is the American Federation for Suicide Prevention.  The AFSP is dedicated to saving lives and bringing hope to those affected by suicide. AFSP creates a culture that's smart about mental health through education and community programs, develops suicide prevention through research and advocacy, and provides support for those affected by suicide.
We raise funds for our donation by holding a Charity Auction.  Items are sold via silent auction or a live auction that takes place after the Art Auction on Saturday night.
How the Charity Auction Works
Auction donations can be dropped off at the Art Show starting Friday at 2:00PM.
You will be asked to fill out a Charity Auction Donor Sheet.
Each item will have a bid sheet.
Minimum bid will be $1.00 if you do not supply one.
Bids will be accepted in $1.00 increments.
A Silent Auction will be conducted between 2 PM on Friday and 4 PM on Saturday. Top bidders at the close of the Silent Auction win their items with the exception of items that have been chosen by ConCom representatives for inclusion in the Live Charity Auction that takes place after the Art Auction.
Live Auction items may be picked up and paid for immediately following the Live Auction Saturday night or when the Art Show re-opens Sunday morning at 10 AM for after-auction sales.
Items left over will be available for minimum bids on Sunday morning during after-auction sales from 10 AM to 12 PM.
All unsold items will be available to be reclaimed by the donor (if desired) on Sunday after 12 PM and no later than 2 PM. After 2 PM Sunday, unsold items will be donated to a charity such as Goodwill.
Thank you!
| | |
| --- | --- |
| Charity Auction Donor Sheet | Charity Auction Donor Sheet |