What is RevelCon?
RevelCon is THE only fan-fun relax-a-con / zinefest in the Southwest. It's a full weekend of vids, panels, art, zines, merchandise, food, friends, fun and frolic! We are a bi-fictional con catering to both gen and slash fans.
The 29th RevelCon is happening in Houston, Texas, March 23rd – 25th, 2018 at the Wyndham Houston West Energy Corridor Hotel.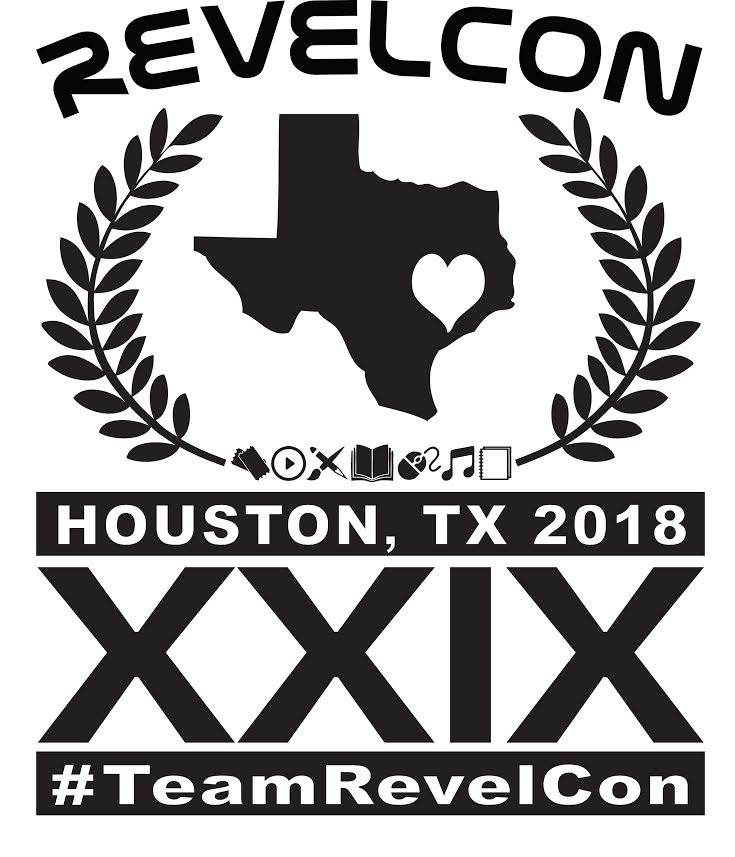 Fanzines
Yes, the internet is a quick source for a fanfic fix, but there is something special about holding a zine in your hands. The RevelCon Dealer's Room features lots of new and used zines. You'll find it all – Gen, Slash and Ship.
Are you cleaning out some closets? Do you need to thin out your collection to make room for more? Ask about our Orphan Zine table.
Convention Updates
RevelCon 28 will continue to use our yahoo group at Revelcon@yahoogroups.com to communicate through announcements, progress reports and surveys. Click here to visit the group.
You can also check in on Revelcon 28 doings at our Facebook fan page. We have just started a clodrf Facebook discussion group for both con news and fannish discussions.
Art Show & Auction
Portraits, Illustrations, Crafts, Computer Manipulations, Sweets and more! When it comes to their fandoms fans are incredibly creative. Ay previous cons we've seen T-SHIRTS, BAGS, JEWELRY, PET ROCKS and MORE!
Share your creations by submitting them to the art show or sell your merchandise in the Dealers' Room.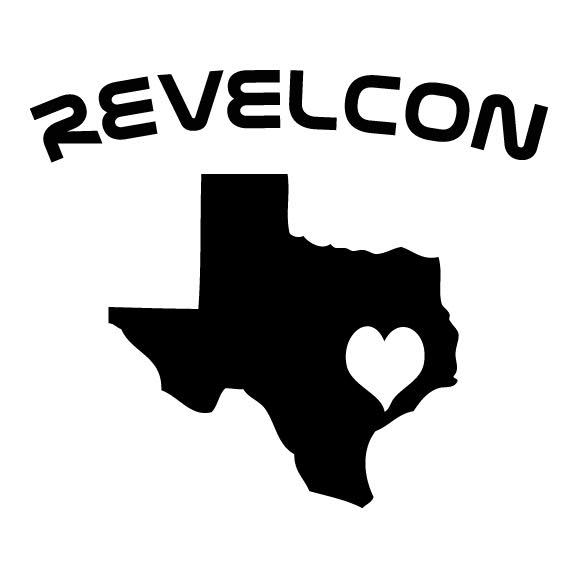 Special Events
Connect with your friends and meet new ones at the Friday evening Ice Cream Social mixer followed by the Song Vid Contest. Finish the night by attending one of the fandom-themed Pajama Parties.
The Costume Cabaret & Promenade is on Saturday evening along with the Art and Charity auctions. Night owls, check out the Late Night Video Marathon.
Songvid Show
Join us Friday evening for the RevelCon Vid Show and Contest. Our Songvid show last year presented over 20 vids covering multiple fandoms, from both the gen and slash POV, dramatic and humorous. We also used our brand new video projector. There is quite a difference between 250 lumens and 4200!
Are you a vidder? You'll find information on how to participate here.
Did you know you can purchase DVDs from past Vid Shows? You'll find the list here.